Protect Your Franchise Investment
Franchisee satisfaction is a primary leading indicator of current system health and a predictor of future performance and long-term system growth.
If the brand you're investing in doesn't provide you with recent, detailed, third-party research on their franchisees' satisfaction, it could be a red flag.
And you could be putting your investment at risk.
Franchise Business Review's franchisee satisfaction research measures franchisee satisfaction and engagement and provides investors and private equity firms with objective, reliable data on the health of a franchise system. Know what you're getting into before you invest.
FREE DEMO OF OUR RESEARCH
Predict Future Brand Performance
Watch this short video to learn how and why private equity firms work with Franchise Business Review as part of their due diligence process.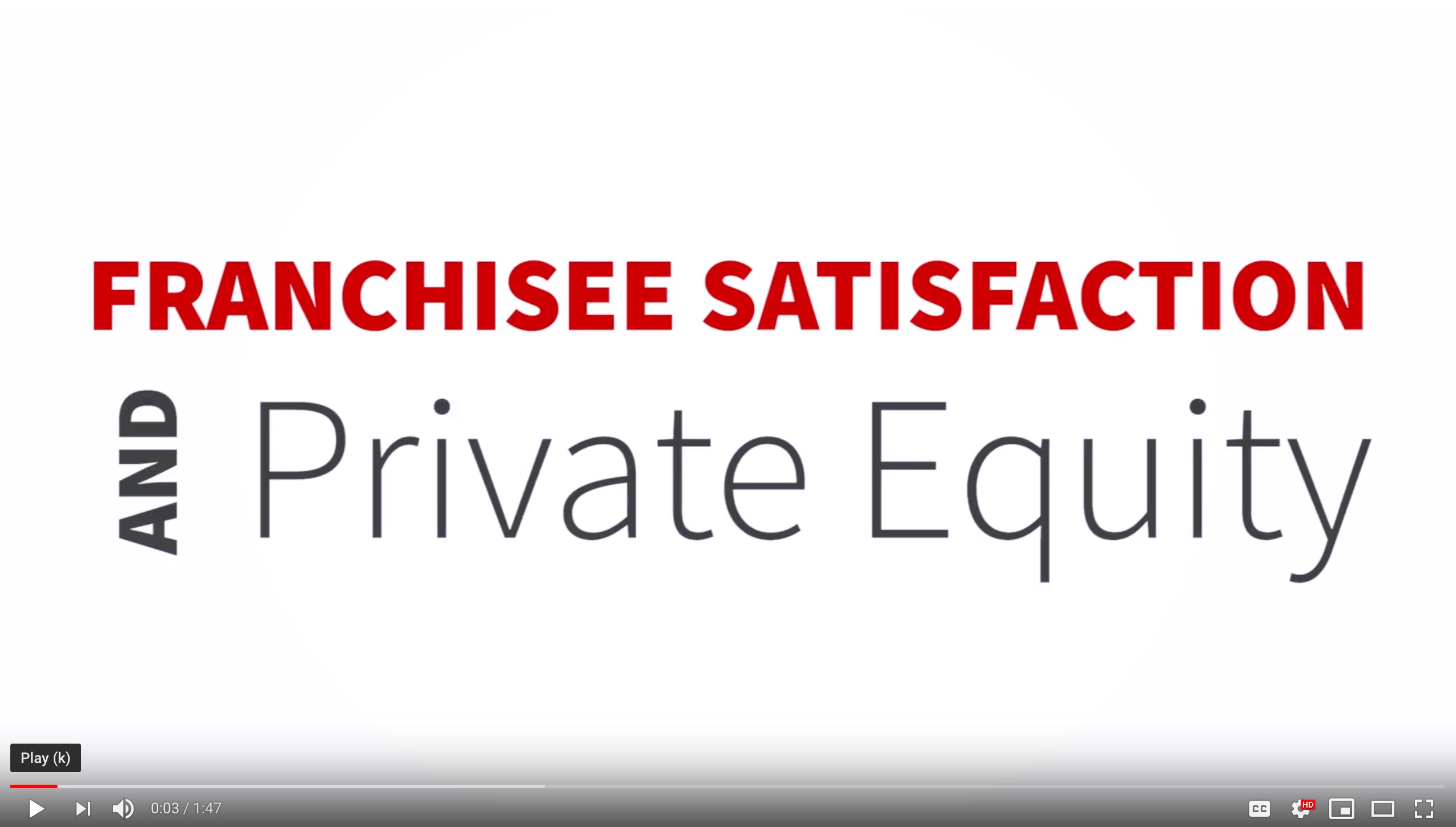 It's fast and easy to do a pre-investment check-up
Survey
Send us a franchisee contact list and we'll do the rest. Surveys can be launched within 48 hours and can include custom questions.
Report
When the survey is complete, we'll provide you with a suite of reports that will give you a comprehensive view of the strengths and weaknesses of the system. In addition, you get complete access to the data via our interactive online tool for 90 days so you can perform additional custom analyses of the results.
Assess
With detailed data and benchmarking information in hand, you have the business intelligence you need to make an informed investment decision:
Establish accountability

Identify top priorities for the management team to address

Determine fair market value
Ask the FBR Experts
Need help getting started?

Want more detailed pricing info?

Interested in a call to better understand how FBR works with investors and private equity firms?
Not ready to talk to an expert yet?
I think everyone should be surveying with FBR. If I meet a franchisor who doesn't survey with FBR, the first thing I'd ask them is, "What are you afraid of?"
Ken McAllister, CEO, MY SALON Suite