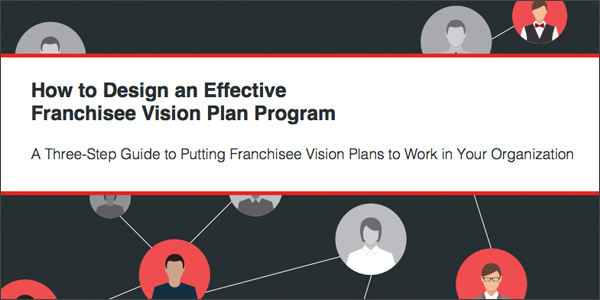 eBook: How to Design an Effective Franchisee Vision Plan Program
A Three-Step Guide to Putting Franchisee Vision Plans to Work in Your Organization
What sets the top-performing franchisees apart? A clear, personalized vision for their business. This eBook is a must-read for any franchisor that wants to increase franchisee satisfaction and improve performance across your system.
You'll learn:
The difference between a business plan and a vision plan
Tips for helping franchisees turn dreams into reality (including vision plan templates)
How to align expectations and keep franchisees on track
Download Your Free eBook Now



Want more? Check out this webinar
 to hear our panel of experts discuss how to create franchisee vision plans and align them with the CEO's vision.