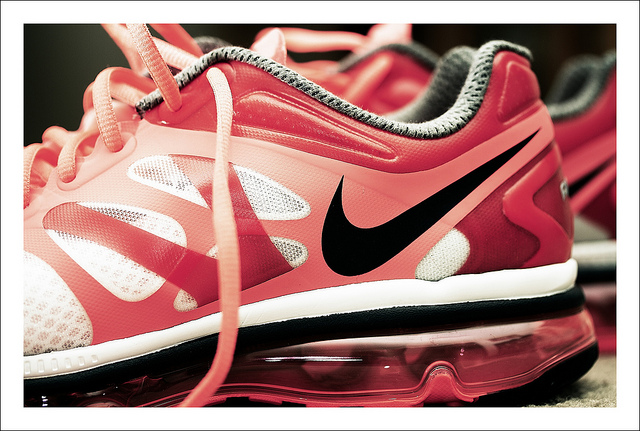 When the Shoe Fits
Last week, I celebrated one of my favorite events of the year: The purchase of new running shoes.
New shoes are hardly cause for celebration for most people, but to a runner, new sneakers mean a world of potential: Will I be faster? Will I run better? Will this be the fall I win a marathon without even trying?
New running shoes come with high expectations, much like the purchase of a franchise. The first run—like a store opening—is filled with support and good feelings and the belief that anything is possible. But then reality sets in. The miles get more monotonous, the support seems not as great as it was in the beginning, and I realize I'm no faster, the shoes aren't THAT comfortable, and maybe they're even TOO supportive.
In running, it's not about what sneakers do for you in those first few miles. The first 5k isn't nearly as important as Mile 25 of a marathon. The ultimate question is will the shoes get me through the long haul?
The same is true in franchising. When you first buy a franchise, you've talked to salespeople, you've interviewed current franchisees—you're likely pumped up on potential. The training and support you get in the early months before startup is great, and then you open your doors. A few months, a few years go by, and then reality sets in.
That's what we see in our franchisee satisfaction data. Operators are satisfied early on – giving their franchisor high ratings in every category of our survey (training and support, technology, innovation, leadership, etc.) – but then they start to realize things aren't as good as they thought. Where's the training for franchisees 4 years in (they still need training—just in different areas)? Do they see value in their franchise fees now that they know the business? As tenure increases, support goes down, and we often see satisfaction drop—leading to poor validation from this group.
When shopping for sneakers, I talk to sales people and go to specialty running stores to make sure the fit is right, but when I really want to know how they perform in the long haul, I'll read reviews, looking specifically for reviews written by serious runners who can provide insight on how the shoes performed many miles in. A prospective franchisee should follow a similar process and ask similar questions: What do successful franchisees say about the support at Year 2, Year 4, Year 10. More importantly, what do FORMER franchisees say?
If you're a franchisor, these are the questions you need to be able to answer. Look at your franchisees by tenure and talk to those in the 3-5 year bucket specifically. What more do they need from you? What do you already offer that maybe they don't know about? How can you work with this group to re-engage them? Maybe it's just a matter of "re-selling" them on the benefits of being part of your franchise system.
Yes, a huge part of franchisee performance rests on zees themselves – they need to participate, engage more, follow the system. (Just like, ultimately. I need to run more, train better, do that dreaded hill work.) But having the support they need during all that work is what will determine their ultimate level of fitness AND satisfaction.