Upcoming Events
Looking to take your brand to the next level? Franchise Business Review is a frequent contributor to franchising events and hosts live online webinars and featuring franchise experts sharing practical tips and tactics on franchising best practices to help you kick it up a notch. Learn what other brands are doing to drive success and get your questions answered with live Q&As.
Check out our list of upcoming programs below. And if you can't make it, don't worry. Our Resource Center features tons of tools and recently recorded programs to help you out.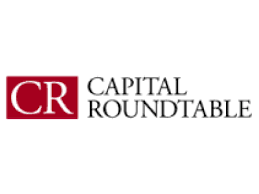 February 7, 2019
Midtown Manhattan | New York City
The Capital Roundtable
Join FBR's CEO Eric Stites along with senior private equity investors and franchise experts for a full-day conference hosted by The Capital Roundtable. This year's theme is From Fast Food to Home Care – Where Wise Investors Are Finding High-Growth Franchise Companies.
IFA 2019 Convention
Join us in Las Vegas for the premier event for the franchise industry! With ample networking opportunities, valuable education, inspiring keynotes, and an extensive exhibit hall, the Convention is a must-attend event for anyone – and everyone – in franchising.
2018 Performance Series
FBR's popular webinar series returns in 2018 with something for everyone! Designed for both Ops and Dev teams (and especially for them to attend together), this year's webinar series will shift mindsets to create a common vision and shared goals to grow your company.
Join FBR at the International Franchise Association's annual convention in Las Vegas!
Not an IFA member? Join now!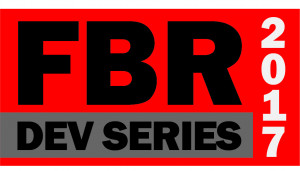 People. Process. Technology. The Three Elements of a Successful Development Strategy
Now On-Demand!
The most popular series yet! Our 2017 Franchise Development Webinar Series explores the three crucial elements for a successful development strategy: people, process, and technology. Learn how top franchise executives are integrating all three to grow their brands the right way.
2017 Ops Webinar Series: On-Demand
Missed the Ops Series? We've Got You Covered!
Don't miss this chance to hear what top brands are doing to increase efficiency and improve profitability. Order the series on-demand now and get immediate access to all five recorded session, including audience Q&A, summaries of action items, and more!
Eligible for 150 CFE Education credits.
5 Tips for Overcoming Analysis Paralysis
Whether the thought of analyzing data fills you with dread, or you just don't know where to start, this 30-minute webinar will help even the most data-phobic franchisor understand how how to use your data to drive your strategic efforts and start outperforming your competitors.
Looking for more tips, tools, templates?
FBR's online Resource Center is a searchable library full of whitepapers, checklists, videos, and more to help you work faster, smarter, and more efficiently.