ERIC STITES, CFE
CEO & Managing Director
Eric leads FBR's research and consultants with clients in the area of franchise performance. He is an active member of the International Franchise Association (IFA), serves on the IFA's VetFran and Franchise Relations Committees, and speaks frequently on topics related to franchise relations and best practices in franchising. Eric lives on the coast of Maine with his wife and two daughters, and enjoys spending as much time as possible on the ocean.
MICHELLE ROWAN, CFE
President & COO
In addition to her role at FBR, Michelle is also chair of the International Franchise Association Women's Franchise Committee, and a Certified Franchise Executive. She has facilitated CEO Performance Groups and Executive Networking Groups and is a frequent speaker at industry events (in person & virtual). When not at FBR, she is hanging out with her daughter and husband at their tasting room & brewery they own in Kittery, Maine.
NICOLE DUDLEY
Director of Client Relations
Nicole works closely with our sales team and FBR clients to ensure research needs are met – customizing client research efforts, answering questions, and helping franchisors analyze and understand their results. Outside of work, Nicole enjoys spending time with her husband and son, being on the lake in the summer and snowmobiling in the winter.
COURTNEY STILLINGS
Director of Client Development
Courtney handles new business development, as well as ongoing client relations and account management within FBR. As a person who is passionate about making sure every business can succeed, Courtney loves to get creative in helping franchisors exceed their goals. Outside of work, you can find Courtney going on adventures with her Golden Retriever, Tuckerman and watching any New England sports team!
ALI FORMAN
B2B Marketing Director
Ali helps to educate franchise companies about and inspire them to participate in FBR's research in order to grow and improve their brands. Ali's previous experience includes senior marketing communications roles in the employee benefits, data privacy, and publishing sectors. She lives in Maine with her husband and two sons.
STACY RICHARDS
B2C Marketing Director
Stacy oversees FBR's candidate-facing marketing initiatives, including the B2C website, advertising, email, social media, the Franchise Buyer's Guide, and working with franchisors to develop compelling, high-conversion sponsored content. Stacy lives in Seacoast New Hampshire and enjoys writing, wine tasting, cooking, photography, yoga, and exploring the seacoast.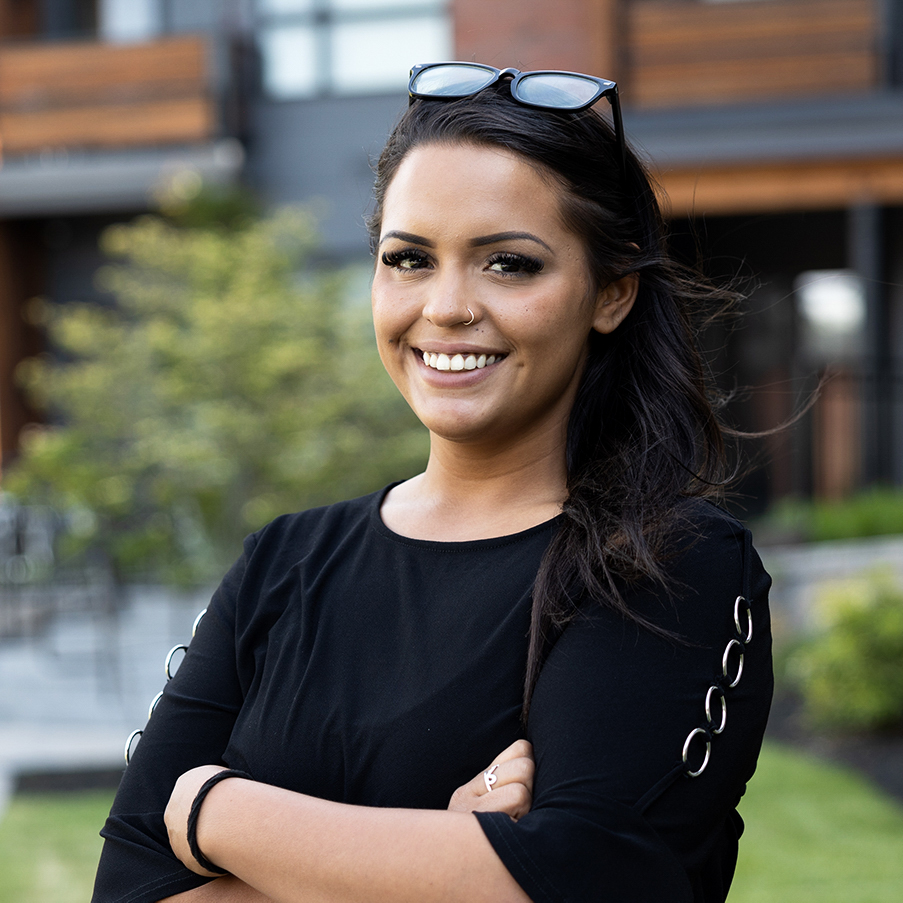 YAHINA SANTANA
Client Support & Events Coordinator
Yahina collaborates with the FBR team to drive sales efforts and meet client needs – managing client survey projects from creation to reporting, as well as maintaining and organizing office operations and event planning. Outside of work, she enjoys juicing, spending time with family & friends, and staying active with her overzealous rescue pup named Ziya on the trails.
CJ FLECK
Senior Web Developer
CJ keeps FBR technology running smoothly, helps clients extract actionable insights from their data, and look at their company in a completely new way.
MARIA HARMON
Client Services & Administration
Maria works in conjunction with the FBR team to streamline sales efforts, create and run client survey projects, coordinate with clients to meet their needs and maintain current brand content, and manage the administrative side FBR office operations. She spends her free time with her two great loves: her partner Rowan and her dog Maisie. She can most often be found tucked into an armchair with Maisie on her lap and a book in her hand, reading the afternoon away in her growing library.
JULIA PALMISANO
Digital Marketing Specialist
Julia assists in the development, implementation, tracking, and maintenance of various digital marketing programs to grow our business and help our existing clients be more successful. Outside of work, Julia enjoys spending time with friends and family, and staying active through exercising and long walks. She has a passion for travel and loves nothing more than spending sunny days on the beach, soaking up the sun and enjoying the beautiful scenery
"We're not in the business of just crunching data, we're in the business of helping people succeed."