Enter your brand now to participate in Franchise Business Review's annual awards honoring the Top  Franchises for Veterans!
Franchise Business Review is a member of VetFran, a committee of the International Franchise Association (IFA). Learn more about VetFran.
Why Participate?
Opportunities for lead generation and recruitment
Third-party recognition to speed validation
Broad media and PR exposure
Industry recognition as a strategic thought-leader
Your benchmark ranking
Distribution of our guides featuring award-winning brands at franchise expos throughout the year and online
DEADLINE: June 30
 Participation in our research is FREE and completely confidential.
Don't Miss This Chance to Be Named a Top Franchise for Veterans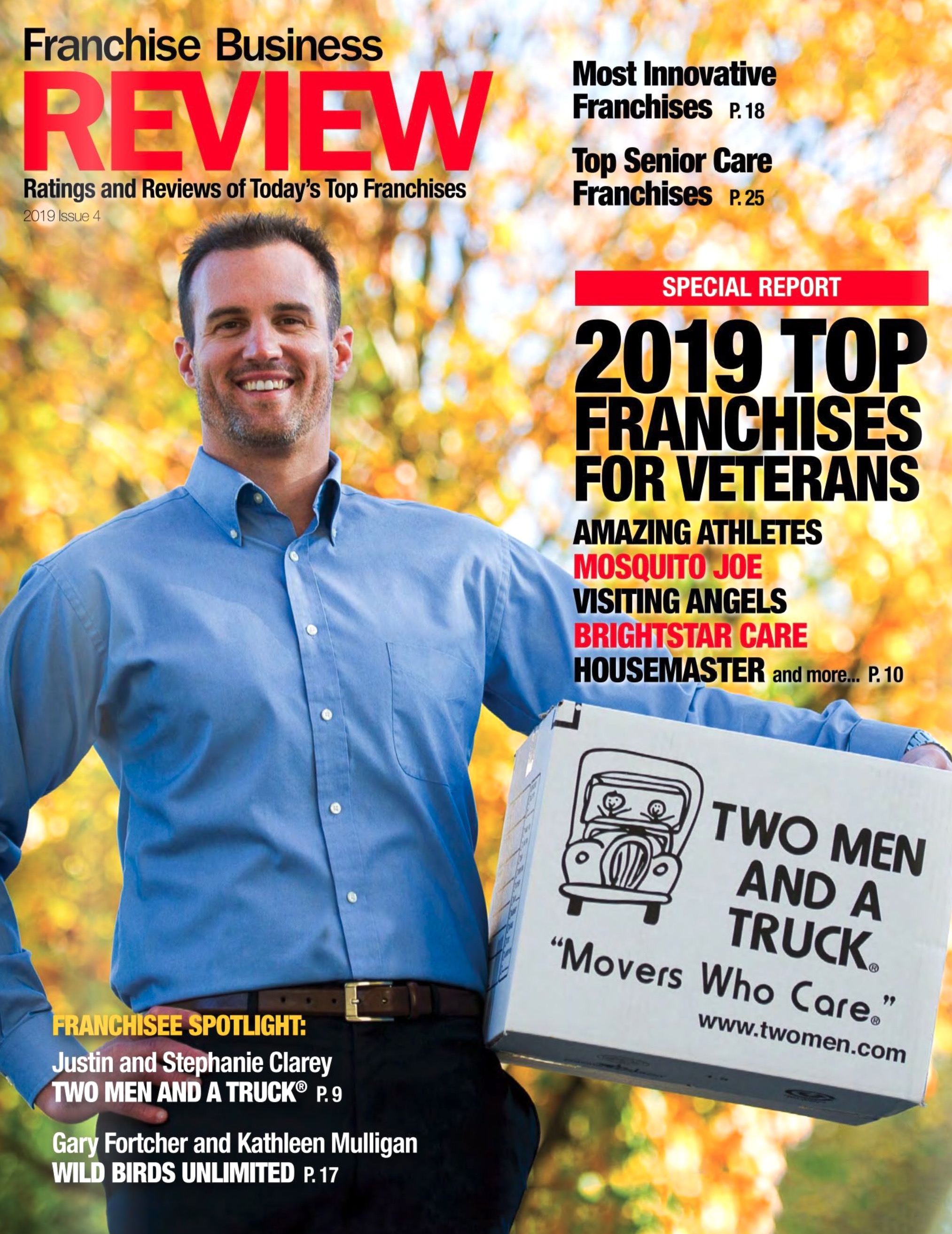 Who Should Register?
Franchise brands that:
Are based in the U.S. or Canada
Have at least 10 franchise owners open and operating for more than six months
All franchise brands that register will be required to participate in FBR's franchisee satisfaction survey in order to qualify for the awards. There is no cost for the survey.
Wondering what types of brands make the list? See the 2019 list here.
Your registration also qualifies you for other FBR Awards, including:
Most Profitable Franchises
Best Home-Based Franchises
The 2021 Franchisee Satisfaction Awards, highlighting the top overall brands
All Participants Receive:
Your Franchise Satisfaction Index (FSI) score, which benchmarks your system against aggregate data from over 1,100 franchise brands.
A snapshot of your data, which you can use to capture leads and share with candidates during the validation process.
The opportunity to be named to Franchise Business Review's annual list of award-winning franchises, which results in broad media exposure to potential candidates.
In addition, all brands that participate have the option to work with our research team to identify specific operational challenges and uncover opportunities for improvement with our custom research options.
Learn more about the value of participating in our research.
Some of Our Past Winners...
About Franchise Business Review's Awards
Since 2006, Franchise Business Review has been recognizing excellence in franchising with the Franchisee Satisfaction Awards. Our awards are considered the gold standard in franchisee satisfaction.
Each year, we survey thousands of franchise owners across North America to determine their levels of satisfaction with their franchise brand. We compile a list of the top franchisees each year based on our Franchisee Satisfaction Index and publish a ranking of the top franchise opportunities overall and in various sectors based exclusively on owner satisfaction.
"The objective FBR methodology and comprehensive coverage of subjects has enabled us to have a measured approach and laser focus on continuous improvement in areas important to our franchisees."
Dan Steward, President & CEO, Pillar to Post Home Inspectors