Bring Your Ops and Development Stars into Alignment
2018 Performance Series
Learn how to align operations and development teams to create and maintain a positive and profitable culture in our four-part webinar series!
May 8 | 10 | 15 | 17
Franchise Business Review: The leading independent market research firm specializing in benchmarking franchisee satisfaction.
FBR's CEO, Eric Stites, recently talked with Crunch's CEO and Founding Partner, Ben Midgeley, about fanchisee-franchisor relationships, being "unamazonable", and creating a culture of listening.
Read more
Nike made a mistake that cost them billions when they lost their endorsement contract with Golden State Warriors superstar Stephen Curry to Under Armour. Don't make the same mistake Nike did when it comes to your franchisees.
Read more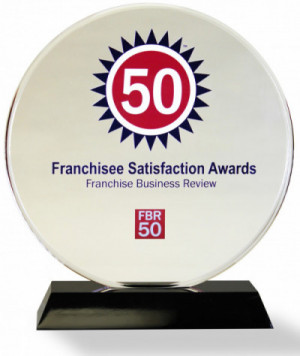 Research is now underway for the top franchises for 2019! The Official Entry Kit provides all the details you need to know about how to qualify for the prestigious FBR50 Franchisee Satisfaction award – the gold standard in franchising.
Download Now
Participate in Franchise Business Review's Research
Subscribe to FBR's monthly newsletter for franchisors.
"It is irresponsible of a franchisor not to have their franchisees evaluate them. If we didn't use Franchise Business Review, our core purpose and mission would all be fluff."
Melanie Bergeron, Chair, Two Men and a Truck