Free Downloadable E-Book!
CEOs: Is Culture at the Top of Your List?
Do you cultivate a positive culture in your company or is it more of an after-thought? Read our new eBook for to learn why franchise leaders need to make culture a top priority.
Franchise Business Review: The leading independent market research firm specializing in benchmarking franchisee satisfaction.
FBR sat down with Any Lab Test Now to talk about how they have seized a unique position in the healthcare consumerism sector and their approach to innovation in franchising, particularly when it comes to franchisee support.
Read more
Creating an impactful social presence isn't necessarily at the top of the list of business requirements for franchise organizations. Very often, it's tucked into the "nice to have" category, when in actuality, it should be a must for any franchise that wants to grow. Learn how to instantly improve your outcomes by implementing these three easy strategies for innovative franchise social media.
Read more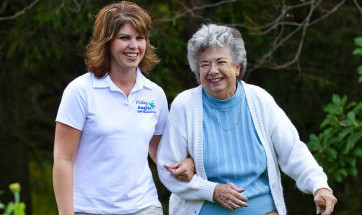 Don't miss your chance to be named a Top Senior and Healthcare Services Franchise 2019! Register your brand to participate in Franchise Business Review's research report highlighting the best franchises in senior and healthcare services of the year. Your registration also qualifies you for the 2020 Franchisee Satisfaction Awards, highlighting the top overall brands. The deadline to register for the awards is June 30.
Register Now
Participate in Franchise Business Review's Research
Subscribe to FBR's monthly newsletter for franchisors.
"It is irresponsible of a franchisor not to have their franchisees evaluate them. If we didn't use Franchise Business Review, our core purpose and mission would all be fluff."
Melanie Bergeron, Chair, Two Men and a Truck