Get your message to the right people. Advertise with us and you'll reach thousands of people who come to Franchise Business Review for franchise research on the top brands, information and best practices.
2020 Media Kit
Looking to strategically position your brand to candidates in 2020?
FBR's media kit can help you target the right opportunities, plan ahead around strategic deadlines, and diversify your exposure.
Why Advertise with FBR?
FBR advertising is an exclusive opportunity to:
Get direct access to your target audience—savvy prospective franchisees looking for a smart investment
Showcase your commitment to franchisee satisfaction
Link your brand with the most trusted and respected objective third party research on franchisee satisfaction best practices
FBR By the Numbers
Over 500,000 online visitors each year
134,000+ unique page views per month
18,000+ digital subscribers
10,000 print copies 

of all FBR guides distributed at Franchise Expos

60% of candidates who submit inquiries indicate they intend to invest in a franchise within six months
Content Marketing
It can be tough to constantly pump out new blog posts to keep your content marketing strategy performing effectively – so why not let FBR do it for you?
With our content marketing option, our editorial team will write and edit stories for your brand on an ongoing basis, optimize it for search engines, and distribute it directly to our audience.
Available exclusively to award-winning brands.
700-900 word article authored by FBR based on one-hour interview with your brand's leadership (includes two rounds of review by client)

Evergreen content that lives on your website

Direct link from our website

Distribution via social channels (Facebook, LinkedIn, Twitter)

Choose from one story per month or one story per quarter
ALL NEW! FRANCHISING IN REVIEW PODCAST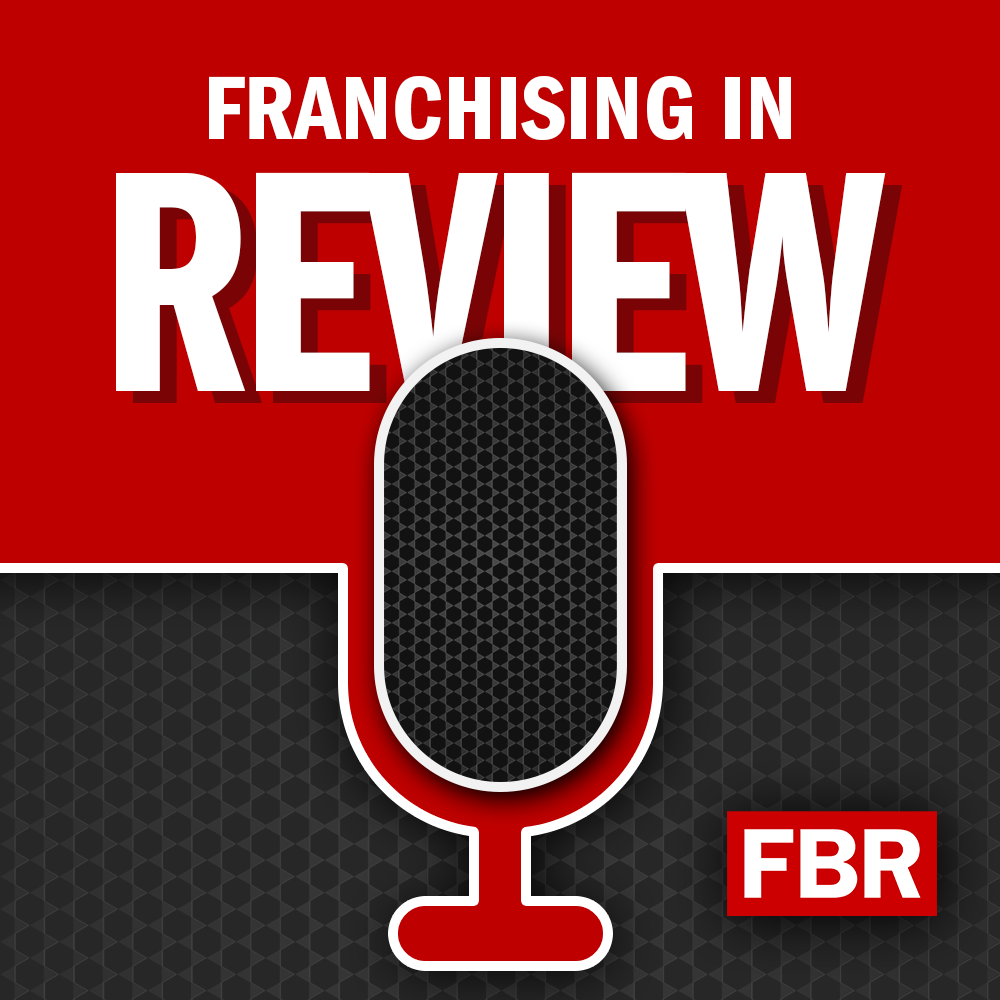 Franchise Business Review's Franchising in Review podcast series helps listeners understand what it's like to be a franchisee. You choose a franchise owner from your system who has a great story to tell about their journey to business ownership and we share their experiences in their own words via podcast.
Podcasts are produced quarterly, with three brands represented per episode.
Competing brands will not be featured on the same episode – slots are first come, first-served.
Only three slots available per quarter.
Ad Placement Options
Franchise Business Review offers three types of high-visibility advertising opportunities in our annual publications and on our website.
Print Ads
FBR offers traditional print advertising in our quarterly published guides. The guides are distributed at franchise expos throughout the year and are featured on FBR's website for a full year. 
Ad Options:
Full-page, half-page, and one-third page ads. Includes hot-link in the interactive online guide.

Marketplace listing/logo upgrade: Featured listing in the marketplace section of the printed guide with your logo, short description, and URL. 
Online Ads
ONLY 4 advertisers per ad unit, per quarter.
Get your brand noticed with run-of-site online ads! Available exclusively to advertisers who purchase full- or half-page print ads.
What it includes:
Ads appear on all FBR site pages and candidate newsletters (with the exception of company/profile pages and the Franchisor tab).

Ads link directly to your franchise website. (You provide the URL.)

Choose from

box or banner format, pending availability.
Franchisee Profiles
Boost your content marketing efforts with a franchisee profile! We'll publish a Q&A with one of your franchisees to showcase their satisfaction with investing in your franchise.
Profile Options:
Featured Q&A with a franchisee, in printed guide and online.

Premium Profile: Featured Q&A with a franchisee, in printed guide with cover highlight, plus expanded online profile. Only 2 available per report. 
Editorial Calendar
2021 Publications:
Title
Registration
Advertising
Publication
Annual Awards Issue
Features:
FBR Award Winners: The Top 200

10/30/20
12/14/20
1/1/21
Low-Cost Issue
Features:
Low-cost Brands
Women in Franchising
Recession-Proof Brands
1/31/21
3/12/21
4/9/21
Culture Issue
Features:
Best Franchise Culture
Top Food Franchises
Rock Star Franchisees
3/31/21
6/4/21
7/12/21
Veterans Issue
Features:
Veterans in Franchising
Most Profitable Franchises
Multi-Unit Franchises
6/30/21
9/3/21
10/4/21
Looking to Reach FBR's Franchisor Audience? Supplier Ads Welcome!
Box ad on all franchisor-targeted web pages and blog posts

Ad on franchisor report landing page

Leaderboard or sponsored content ad in monthly FBR franchisor e-newsletter