10 Ways to Strengthen Your System by Promoting Your FBR Award
WHY PROMOTE?
A Franchisee Satisfaction Award from Franchise Business Review is the only award that recognizes how satisfied your franchisees are.
Promoting your award will help you:
• Obtain national and local media attention
• Recruit new franchise owners
• Validate your brand
• Attract customers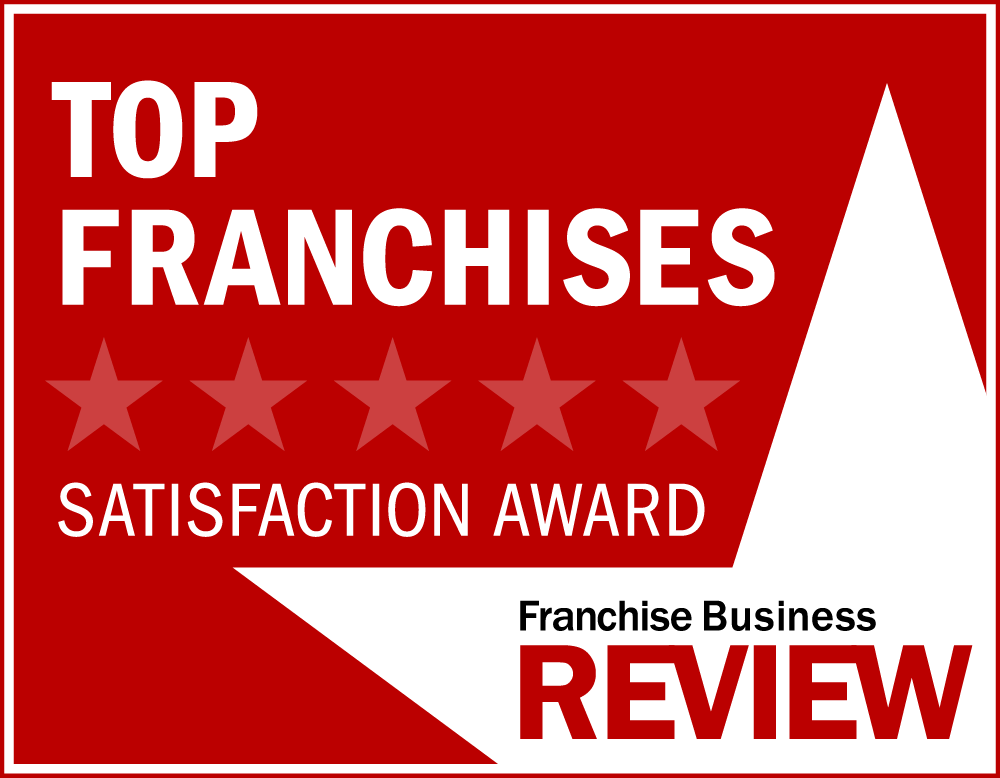 BELOW ARE 10 EASY WAYS YOU CAN EFFECTIVELY LEVERAGE BEING A WINNER:
1. Press Release: A press release about winning an FBR Franchisee Satisfaction Award that highlights what your system does to maintain such great franchisee satisfaction will help it garner positive media attention. Be sure to include text explaining the significance of winning an FBR Franchisee Satisfaction Award. Please feel free to use elements from Franchise Business Review's press release about this year's FBR Franchisee Satisfaction Award winners, which is within this package and has been distributed to media, within your own.
2. Video: Videos are a great way to boost traffic to your website and engage franchise candidates. We've created a special video about what it means to be an FBR Franchisee Satisfaction Award winner and why a brand's franchisee satisfaction is so important for anyone considering a franchise opportunity. We encourage you to embed it on your site and share it with your prospective franchisees.
3. Discovery Days, Tradeshows, and Conventions: Your high franchisee satisfaction rating is the result of a strong team culture between your corporate staff and your franchisees. Everyone on the team deserves to be recognized. Distributing FBR Franchisee Satisfaction Award pins to each member of your staff, and to all your franchisees along with a note letting them know how important they are to you, and thanking them for playing such a significant part in your franchise's success is a great way to do so. Encouraging everyone to wear their FBR Franchisee Satisfaction Award pins proudly at all public events including discovery days, tradeshows, and franchisee conventions, helps show others that your franchisees are among the most satisfied in the nation.
4. Social Media & Newsletters: Promote winning an FBR Franchisee Satisfaction Award via all your social media outlets and newsletter. Tweet it on Twitter, post it on Facebook & LinkedIn, show it on Pinterest and Instagram. Leveraging your FBR Franchisee Satisfaction Award status, as well as specific survey data and statistics, makes for a wonderful drip campaign for those who subscribe to your newsletters or social media outlets.
5. Corporate Sites, Portals, and Third-Party Sites: Including FBR Award graphics, and promoting a "download our free franchisee satisfaction report" offer on your franchise website, as well as all third-party sites where you advertise, is a great way to encourage candidates to contact you and increase lead flow. Even better, have all candidates automatically receive a snapshot of your Franchise Business Review franchisee satisfaction survey results. Work with portals and third-party sites to have them do the same or at least include the Franchisee Satisfaction Award graphic on your ad page. For more information on FBR award graphics and content that you can use, please contact us.
6. Printed Materials and Tradeshow Graphics: Incorporating your FBR Franchisee Satisfaction Award-winning status into all your printed promotional materials as well as tradeshow booth graphics and materials will help you stand apart from competitors.
7. Email and Voicemail: Having all corporate employees mention your system is an FBR Franchisee Satisfaction Award winner in their standard email signature template and doing so in the welcome message of your automated phone system are great ways to let candidates know. For leads to your own site, incorporate an auto-response to all candidates that tells them they have inquired about an FBR Franchisee Satisfaction Award-winning franchise.
8. Advertising: Playing up the fact that your system has won an FBR Franchisee Satisfaction Award in your advertising helps to separate your concept from all the other brands out there. Be sure to proudly display your award in all your print advertising.
9. Business Cards: Include the FBR Franchisee Satisfaction Award graphic on corporate employees' business cards with a QR code that links to your Franchise Business Review franchisee satisfaction summary results.
10. Franchisee Information Kit: Your franchisees said some great things about your system when they were surveyed by Franchise Business Review. Put this decision-influencing information into the hands of candidates. FBR can create a Data Highlights Report summarizing your top-scoring areas of the survey (also great for tradeshow giveaways) that you can include in your information kit. If you don't already have access to your data, contact us now for a copy your survey results.