Media Inquiries
Franchise Business Review connects journalists and writers with story ideas, research on the latest trends in franchising, and expert commentary on the franchising industry.
Franchise Business Review in the News
Franchise Business Review's research and special reports are also regularly referenced by leading media outlets including The Wall Street Journal, Fox Small Business, CNBC, Bloomberg Businessweek, Franchise Update, Franchise Times, The New York Times, USA Today, and TheStreet.com.
Featured Articles: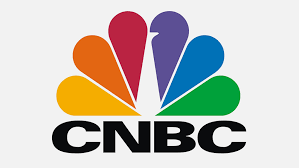 CNBC partnered with Franchise Business Review to highlight award-winning brands in this feature on lucrative low-cost franchises.
Full Story
More Media Coverage:
Press Contact
Ali Forman
Marketing Director