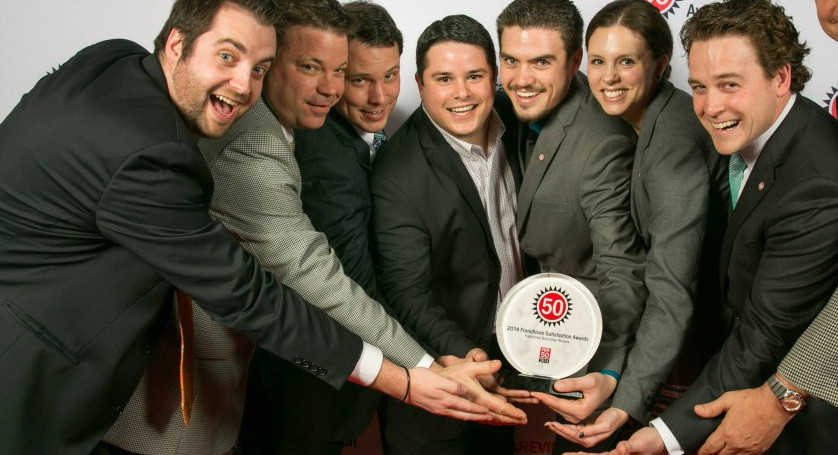 Franchise Business Review Launches National Search for Top Franchises
Franchisee Satisfaction Awards Open to Registrants through September 30
Portsmouth, NH—Franchise Business Review opened registration today for the 2015 Franchisee Satisfaction Awards, part of a national project that looks at franchisee satisfaction among the country's most popular franchise brands.
"Not all brands survey their franchisees for satisfaction but those who do offer a wealth of information on the system's leadership, culture, training and support, and financial outlook," said Franchise Business Review president Michelle Rowan. "Our annual search for the best in franchising gets more competitive every year, so I'm excited to see what this year brings."
Now in its 10th year, the "FBR50" honors the top franchisors with designation as a Franchise Business Review Top Franchise. This is the only awards program to look at actual franchisee satisfaction data.
Past winners include Culver's, Home Instead Senior Care, The Goddard School, MaidPro, FocalPoint Coaching, Computer Troubleshooters, Molly Maid, Aaron's, Sports Clips, Sotheby's International Realty, Crunch Fitness, Snap-On Tools, and many others.
Franchise companies have until September 30 to register and participate in the 2015 awards, which will be announced in January. Participants must be based in the U.S. or Canada and have at least 10 operating franchisees. Companies may register at no cost at http://franchisebusinessreview.com/awards.
In addition to being recognized in January, winners will be listed in Franchise Business Review's annual Guide to Today's Top Franchises, which is distributed to people looking to buy a franchise opportunity.
"Our annual awards and Top Franchises report are a great opportunity for companies to validate their brand with prospective franchisees and to gain national media exposure," Rowan said. "Perhaps more importantly, regardless of where they fall on the list, all participants will receive insight into their companies' franchisee satisfaction–a critical indicator of system strength."
About Franchise Business Review
Franchise Business Review is a national franchise market research firm that performs independent surveys of franchisee satisfaction and franchise buyer experiences. The firm's services include commissioned franchise research projects, as well as industry-wide studies of franchisee satisfaction. Franchise Business Review is headquartered in Portsmouth, NH, and can be reached at (603) 433-2270.
Visit www.franchisebusinessreview.com for more information.
Want more like this? Connect with us...