If everyone at your work was carried off by zombies, would you care? What if your boss's plan went missing in the Bermuda Triangle…would you feel sorrow or joy?
But seriously, we spend a third of our lives at work. It's critical to get it right!
Franchise Business Review conducts surveys of corporate franchise employees, franchise owners' employees, and franchise suppliers employees across North America each year to determine their levels of engagement and satisfaction.
In addition we conduct industry-wide benchmarking research via our annual [email protected] survey and provide aggregate data to help franchise companies understand how their culture, compensation and engagement compare to others. Participation in our [email protected] survey is free and completely confidential.
Franchise Business Review released the results of the 2018 research in March 2019. Read the full report to find out the detailed findings of the study, including:
Which franchise employees are least satisfied?
Where does the biggest gender pay gap exist?
What's the biggest factor in employee retention? (Hint: It isn't money)
Franchise companies that participate in our employee engagement surveys or [email protected] research are eligible for the [email protected] Awards recognizing the best franchise companies to work for based on responses from their employees in these key areas:
"Best Culture"

"Best Boss" (aka Management)

"Best Leadership"

"Best Compensation & Benefits"

"Best Overall Satisfaction"
All participants also receive a free snapshot of their overall benchmark score.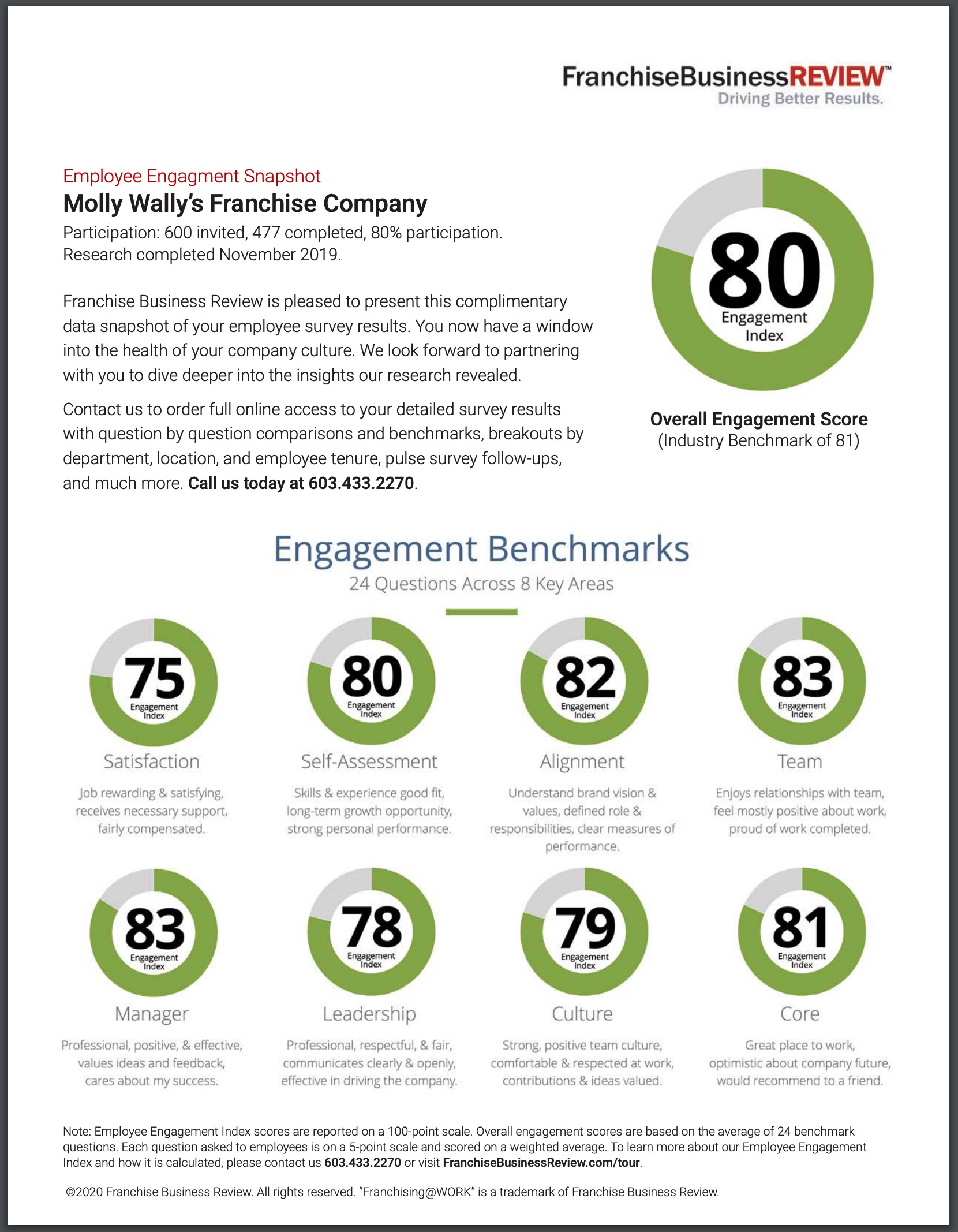 Download a free [email protected] Awards Entry Kit for everything you need to know about:
Eligibility
Award categories
Deadlines
Perks of winning
2019 Finalists
1-800-Dryclean | Biggby Coffee | Burn Boot Camp | DreamMaker Bath & Kitchen | Firehouse Subs | FirstLight Home Care | InXpress | Jason's Deli | Mosquito Joe | Snapology | Wild Birds Unlimited
How Does Your Franchise Compare?
FBR also works with franchise companies to conduct employee engagement surveys of corporate franchise employees and/or franchise owners' employees to help them measure and improve employee engagement and retention.
About Our Research
Franchise Business Review conducts surveys of employees and professionals who work in the franchise industry to collect data to provide franchise companies with benchmarks and to improve employee engagement and retention.
The data we collect is used to produce industry benchmarking reports as well as recognize companies with the highest employee engagement with a [email protected] Award.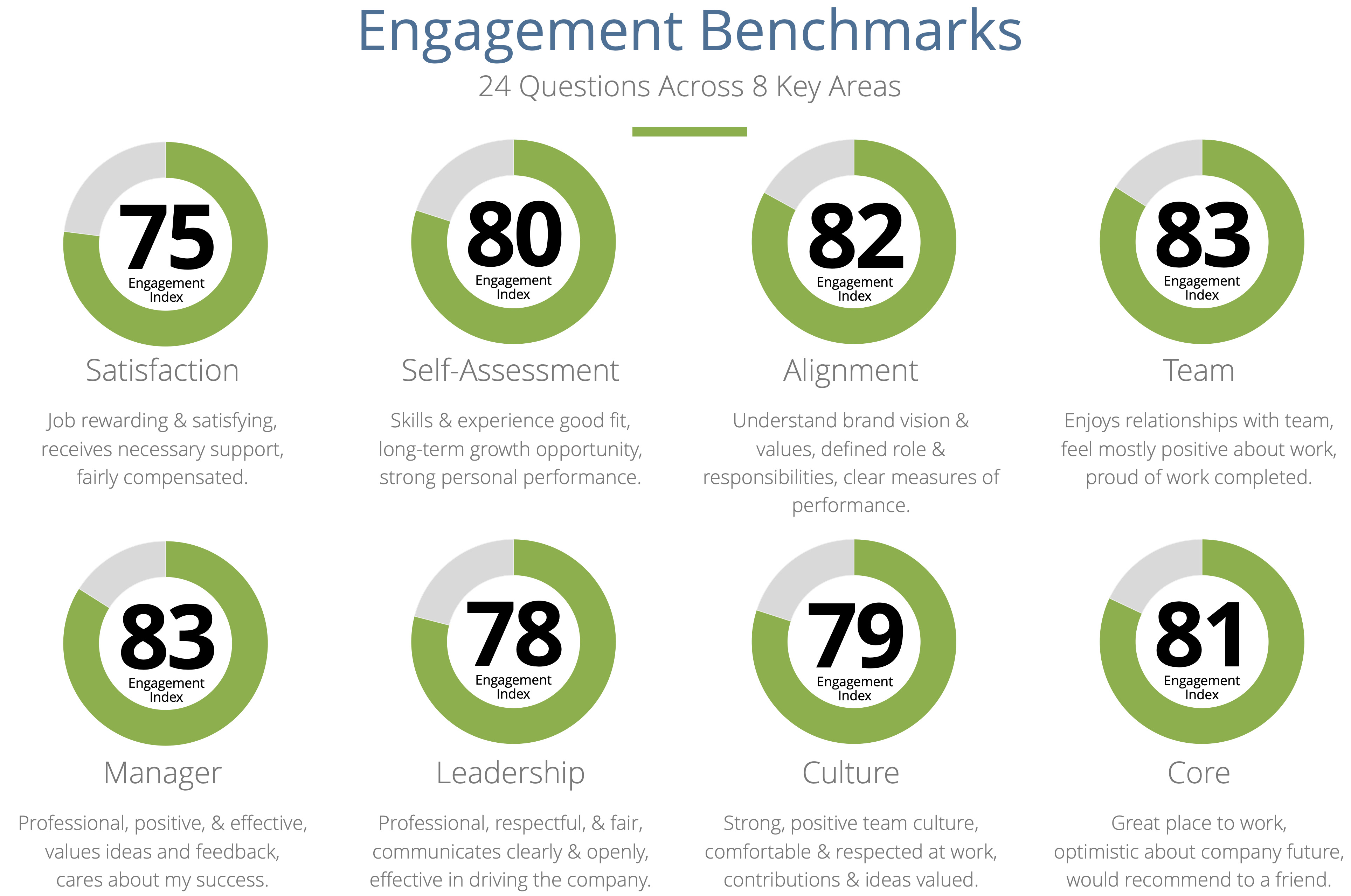 Privacy & Confidentiality
We are committed to respecting your data:
All survey responses are anonymous by default.
Your personal information will not be shared with your employer.
Research will be shared in aggregate form only.
In accordance with our privacy policy, your personal information will never be sold, rented, or shared with any third parties. Read our privacy policy.
If you have any questions, please contact us at 866.397.6680 or [email protected].
Questions?
Contact Eric Stites
CEO & Managing Director