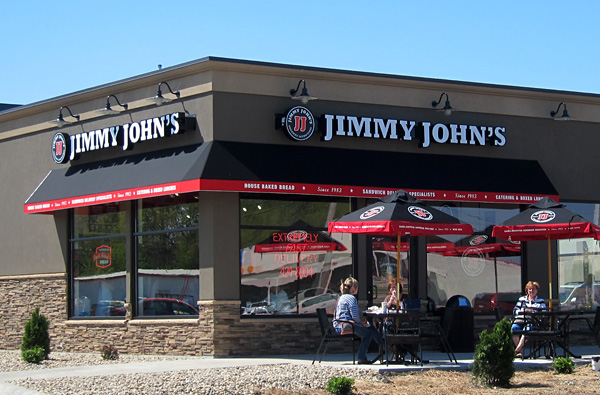 Jimmy John's Greatest Mistake
The passion of Jimmy Liautuad is palpable. He's got a big personality, and as he shared at Franchise Time's Finance and Growth Conference in March, he's had a great ride as CEO of Jimmy John's Gourmet Subs—a brand he started back in 1983. But it hasn't all been roses.
In his keynote address, he revealed his biggest mistake: Focusing too much on franchise fees. He says several years ago, he'd sell franchises to anyone and he'd do so too quickly—just for the initial fee. It hurt the brand, and franchise unit performance suffered.
To fix things, he stopped selling franchises all together and instead focused on turning things around for struggling franchisees—either by re-training them to fix their businesses or by helping them exit the system. When Jimmy John's went back to selling franchises, they focused more on franchisee fit than fees, and their current performance reflects this. They now have 1,400 sandwich shops, and a team of staff, franchisees, and employees that deliver what Jimmy calls, "speed and execution" every day.
Jimmy shared a lot of what he does, so if you want more of his secret sauce, read on:
Business coaches are in EACH shop every 42 days.
They've implemented a same-day correction plan for any issue at the stores.
Jimmy John's has 98 guerrilla marketers in the field at all times driving customers to stores.
Jimmy picks up his phone day or night when a franchisee calls. He believes if you stop answering, they will stop calling and then you have no idea what's going on or if things are going off track.
All franchisees have to start with single-unit deal (even New Orleans Saints Quarterback Drew Brees) and prove they are successful before they can open more locations.
75 to 80% of new growth is with existing franchisees.
He invests in people. He built a world-class training program and facility. Each franchise store has 2 certified managers that have gone through specialized training.
Almost his entire top management team came from within.
These strategies surely all contribute to Jimmy John's continued growth and success. In fact, we recognize many similar strategies among the leaders and management of our Franchisee Satisfaction Award-winners every year.
Want more like this? Connect with us...