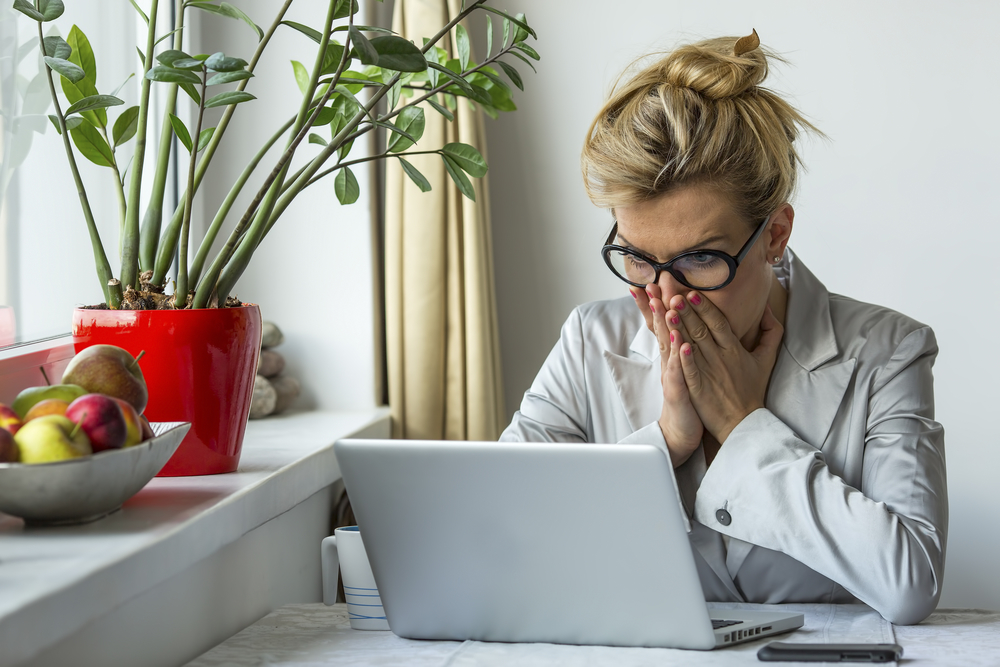 Published November 17, 2015
5 Ways to Prevent A Viral Customer Service "Fail" in Your Franchise
If you've been on Facebook or Twitter lately, there's a good chance you came across someone's post about outrageously bad customer service. Whether it's a complaint about a restaurant employee mishandling food or a cable company making it extremely difficult for a customer to cancel service, it can lead to embarrassment or worse for the brand in question.
As a franchisor, it can be especially difficult to maintain the highest level of customer service at all your locations since your franchisees have a great deal of autonomy. Here are five key things you can do to protect your brand:
Stay involved with franchise employee training.



From both a resources and a legal perspective, it makes sense to make the actual training of franchise employees the responsibility of the franchise owner. However, this doesn't mean you shouldn't have a hand in guiding the process. Provide online learning resources for employees, or for franchisees to learn how to better train employees, including an operations manual that outlines in detail why customer service matters and the brand's recommendations on best practices for serving customers.





While you can't be on-site making sure every customer is happy, you can help franchisees and their employees understand your expectations for representing the brand.





With all the recent headlines regarding joint employer / NLRB rule changes, many franchisors are scrambling to distance themselves from their franchisees' employees. While it's important to clearly define that employees work for your franchisees, maintaining strong brand standards, and training resources

Frequently experience your own brand from the customer's point of view.



Most brands have support staff who make in-person visits to franchise locations or have face-to-face meetings with franchisees to check in on the business, but not all of them take the opportunity to be a customer. By taking off their "staff" hats — from actually finding the business (online or the physical location) to conversing with customer service or sales reps — your field support team has the opportunity to catch potential customer annoyances, whether they're location-specific or systematic.





Don't just leave that job to the support team, though. Employ secret shoppers to learn from their experiences too. And at every opportunity, you too should go through the entire customer process, starting with online research and ending at least as far as the point of sale, and be as objectively critical of your own brand as you can be. It can hurt to find problems with a system you've worked so hard on, but it's much better than waiting for customers to find them for you.





Here are some of the types of experiences you'll most want to avoid:





Know who your customers are and what they want.



Understanding your customers is the basis of a successful marketing strategy. What good is brilliant creative if it doesn't connect with the right audience? Knowing who buys your products and services goes well beyond marketing.





Understanding the attitudes of your customers enables you to pique their interest and provide a brand experience they'll appreciate and enjoy. Just knowing that a customer wants to be referred to as "John," "Mr. Smith," or simply "sir" creates an authentic communication that will help you gain their trust and avoid agitation.



Include customer service principles in your core values… and mean them!



Including your customer service principles in employee guidelines, as mentioned in tip 1 above, starts with having customer service as a priority in your organization.





Your customers should heavily influence your brand's core values. After all, your company was started based on a perceived need and a desire to fulfill it. You want your customers to walk away from your business feeling satisfied and intending to return.





Determine what aspects of customer service mean the most to your customers and state them clearly. Make sure this message is received loud and clear by everyone from your corporate accounting intern to the entry-level employees at your franchise locations. When everyone is operating on the same set of values,most importantly the leadership of the brand, you'll find customer satisfaction is not only stronger, but more consistent and less vulnerable to major issues.



Regularly survey your customers to catch "issues" before they become "problems."



Your customers can tell you more than anyone else what they want. Expert analysis is a great way to initiate and generate ideas to test customer service strategies, but every business and every group of people is different, so you must turn to your own customers if you want to know how to better serve them.





Using a platform like Franchise Business Review's

ShareMyFeedback

makes tracking customer satisfaction easy for a franchise system. By using a customized strategy that involves both franchisor and franchisees in customer feedback surveys, you'll find increasing satisfaction and to be a much more streamlined and measureable process.





The survey itself is step one. With the information you collect, you'll discover insights from customers and uncover opportunities not only for increasing satisfaction, but also finding opportunities to upsell and cross-sell your products and services, increase your customer referrals, and build customer loyalty.
If you don't have each of these five practices covered, your franchise might have a hard time with customer satisfaction and retention. To learn how FBR's ShareMyFeedback platform can work for your franchise system, schedule a brief, no-obligation demo and make sure your brand only goes viral for the RIGHT reasons!
Want more like this? Connect with us...