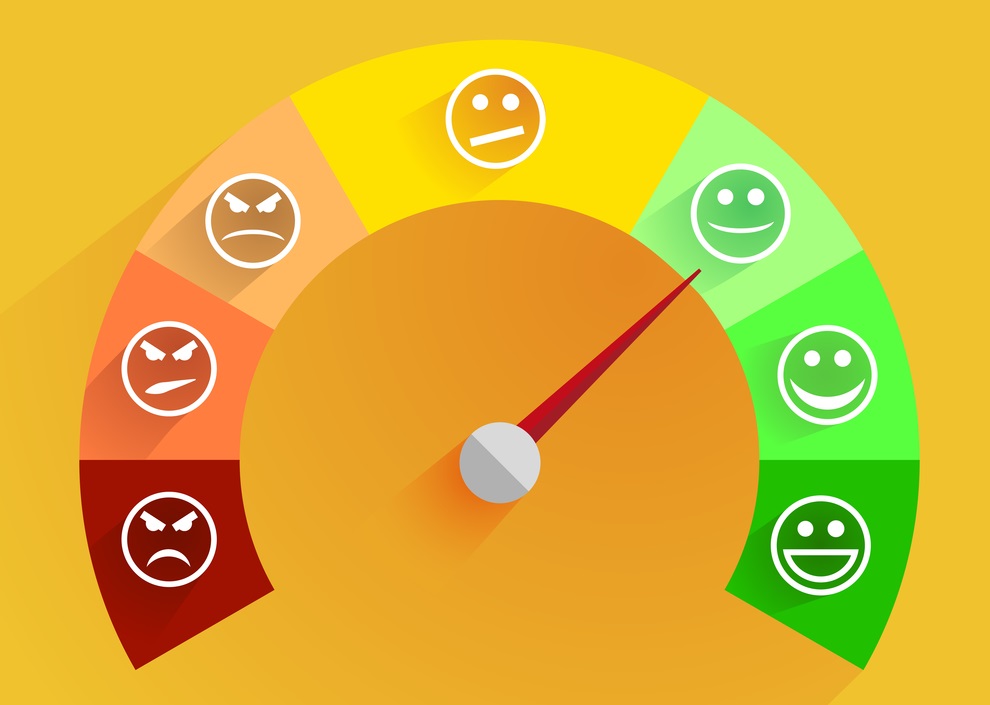 Published November 12, 2015
Don't Cut Corners with Customer Satisfaction
Aren't free things great? A free beer from your bartender buddy; a free lunch from a vendor hoping to gain your business; a free new car when you win a game on The Price Is Right. Some of these are easier to come by than others.
Unfortunately, when things are free they're not always of the highest quality. And that's okay… sometimes. Even the Franchise Business Review Franchisee Satisfaction Survey includes a free version. The survey itself is exactly the same as the paid version; the difference is that franchisors don't receive in-depth reporting detailing our findings. Some clients are fine with that, but others realize the need to dig into the results to fully understand where they have challenges and work to improve their system.
Depending on a particular brand's needs, "free" can actually carry a much, much larger cost than one of the price-tagged alternatives. For that reason, when it comes to building customer loyalty, it puzzles us why so many brands, both nationally recognized and localized startups, opt for free services like SurveyMonkey, expecting it to be an effective tool.
To be clear, we don't have anything against SurveyMonkey itself. It's actually a useful tool for gathering some quick feedback and generating a neat table to look at. But for an ongoing campaign that requires analysis and benchmarking, it lacks some needed depth. And especially when we're talking about franchise customer satisfaction, there's simply not enough customization and sharing of controls between franchisor and franchisee.
Franchise Business Review's ShareMyFeedback platform gives you the insight and flexibility you need at a cost that's still within your budget. More importantly, the investment is easily offset (and then some) by the loyalty you'll build and the early detection of potential customer satisfaction issues within your brand.
Here are some of the benefits you get with ShareMyFeedback that you won't find in a free tool:
It's customizable.
Survey design can be customized to your business and built using the NPS® model (Net Promoter Score®)
It's actionable.
Unit-level reporting with system and custom group performance benchmark comparisons give you valuable data that you can act on immediately
You can track trends.
Easily track customer satisfaction trends over time and quickly identify shifts in customer needs
Customer loyalty alerts help you stay agile.
Fast-track customer issues and respond instantly with special offers to retain at-risk customers and build satisfaction and loyalty
Campaign management can be shared with your franchisees.
Create your templates and messaging at the corporate level. Then, if preferred, allow franchisees to customize their own messaging (including special offers and social links) that works best for their market.
Branding options mean your brand won't get lost.
Surveys are specifically designed to your business and industry and can have a custom website address branded to your company
It's a powerful management tool.
Train employees to fully understand your customers' specific wants and needs, and then manage them to the metrics that matter most… customer satisfaction and loyalty!
It's low-cost!
Start driving satisfaction, loyalty, sales and profits today with programs starting at $99/year or less per location.
If you're still on the fence about whether ShareMyFeedback is right for you, we'd love to give you a short no-obligation demo and show you exactly how you'll build better customer satisfaction, loyalty, and referrals.
Contact Us:
Want more like this? Connect with us...