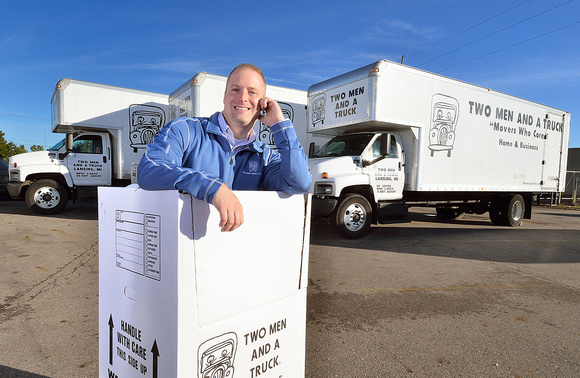 Published September 20, 2016
BEST PRACTICE: Recruiting Franchisees from Within Your Company
How TWO MEN AND A TRUCK Does It
Why recruit from within? There are many advantages to recruiting franchisees from within your company, whether from your corporate team or from among employees of your existing franchisees. Randy Shacka, president of TWO MEN AND A TRUCK, which has 330 national locations and 24 international locations, shared his thoughts with Franchise Business Review about doing so:
Current team members are familiar with your company. They have lived your values and believe in the core purpose, so their becoming franchisees is a natural transition.
Current team members, depending on their role, will likely have the operational knowledge and understand your customer service philosophy.
Success attracts success. People seeing others grow within your brand helps set the example. You're able to share tangible stories of others doing so and how they did it.
TWO MEN AND A TRUCK views recruiting franchisees from within as an extension of its core purpose, which is to move people forward.
"We are firm believers in providing career paths for anyone who works at TWO MEN AND A TRUCK whether for corporate or for one of our existing franchisees. One in three of our franchise owners began working on the trucks as movers or as customer service representatives," says Shacka.
How to Recruit From Within 
TWO MEN AND A TRUCK helps its team members transition to franchise ownership in a variety of ways:
Focusing on delivering support and training.
Encouraging the taking on of responsibilities that a business owner would have.
Offering programs, resources, and incentives, as well as a career path. For example, TWO MEN AND A TRUCK's online career path courses enhance team members' personal growth and professional development. It has also rolled out the Mary Ellen's Moving People Forward scholarship program for managers who are interested in becoming franchisees. Mary Ellen Sheets is the brand's founder. TWO MEN AND A TRUCK recently awarded a $50,000 scholarship, its franchise fee, to a female franchise manager, Randi Bloodworth. Bloodworth had worked her way up from being a Customer Service Representative, to sales manager, and finally to Office Manager.
If you are interested in additional ways to strengthen your brand, learn more about Franchise Business Review's research here.
---
Free 10-Minute Demo
What are your franchisees saying about your brand? It could be tanking your marketing and development efforts.
Now's the time to find out. In 10 minutes, we'll show you how to get:
A confidential assessment of your brand
Your FSI benchmark score, which shows where you rank
The opportunity to be recognized as a Top Franchise award winner