The SBA Franchise Directory Is Dead. Now What?
Here's how franchisors can increase the likelihood that candidates' loans get approved
Google Alerts and LinkedIn feeds have been full of news that the U.S. Small Business Association (SBA) is doing away with it's Franchise Directory. What does this mean for franchisors looking to grow their brands and entrepreneurs who need loans to help them become business owners? Good news, Chicken Little (and all of franchising), the sky isn't falling!
Entrepreneurs will always need loans to open or scale businesses, and banks will continue to lend. According to a report by the Federal Reserve, 43% of lenders apply for loans at large banks and another 43% apply at small (local/community) banks. Large banks are approving 58% of the loan requests, and small banks are approving 67%. Fortunately there are some things you can do to increase the likelihood that your candidates' loans get approved.
How to Increase Candidates' Chances of Getting a Loan
1. Show them how to present a strong business plan. A well-developed business plan should include the candidate's goals, strategies, and financial projections, and demonstrate that the candidate has a clear understanding of the local market, competition, market share opportunity, and profitability potential. FBR offers this free Franchise Financial Workbook to share with candidates to help them estimate both the start up costs and the long-term potential return on investment (ROI) of their business. There are also free business plan templates available from sources like the SBA, Canva, and Hubspot.
2. Encourage candidates to compare lenders. All loans are not equal, and it's not just about the rate and fees. Coach candidates on what to ask about loan terms and repayment options. What additional services or resources do they offer that franchisees need…education materials, networking opportunities, or business advisory services? Candidates should always check the lender's reputation and customer service through online reviews, and get multiple quotes to help them negotiate the terms and rates offered.
3. Provide background for candidates to share with lenders. Franchising is a model designed to deliver the same model and results, regardless of market. Sharing details of your company's history, success rate, and support offered helps candidates demonstrate how investing in your franchise sets them up for success before the doors even open.
4. Give candidates your Satisfaction Summary Report to include in their package. The more information that's included in the package for the bank to review, the more likely lenders will feel risks are mitigated and approve the loan. The franchise's FDD and bank credit report tell the story with numbers, but the summary report tells the people story. An independent third-party report showing how franchisees rate the brand on financial opportunity, training and support from the franchisor, and strength of the leadership add credibility to the financial documents. (Here's a sample of FBR's summary reports. If you don't have one, contact us to learn more about our data and reporting)
5. Refer candidates to a trusted lending partner. FBR partners with a trusted financing partner that can pre-qualify candidates for an unsecured loan in minutes. They are experts in franchising and offer complimentary consultations. Share this link with candidates to schedule an appointment.
By providing candidates with as many tools as possible to reinforce unit profitability and current franchisee satisfaction—the most important indicators of future success—you can help increase their chances of getting a loan more quickly AND start the franchisee-franchisor relationship off on a positive note!

---
Related Content: eBook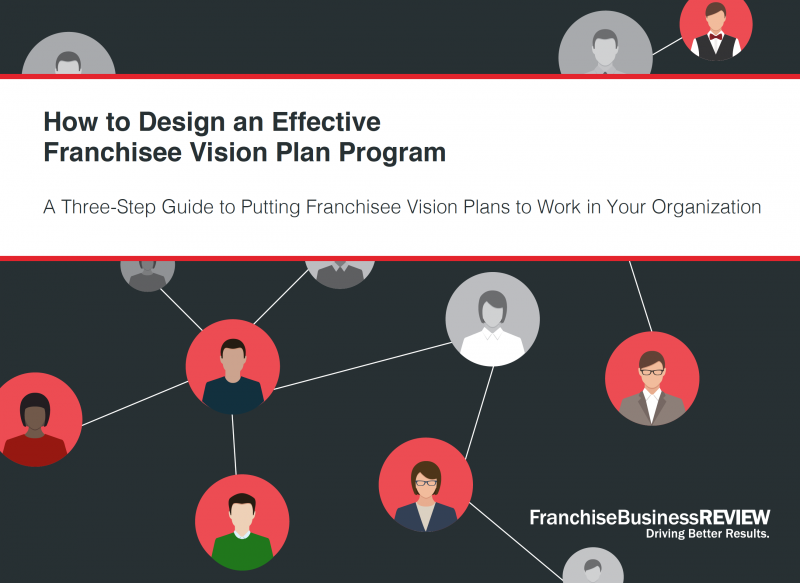 How to Design an Effective Franchisee Vision Plan Program
What sets the top-performing franchisees apart? A clear, personalized vision for their business. This eBook is a must-read for any franchisor that wants to increase franchisee satisfaction and improve performance across your system.