Published October 2, 2018
6 Easy Communication Tips for Keeping Franchisee Relationships On Track
While customer service is a mainstay within any business – and especially franchising – so is communications. And like customer service, excelling at communications is often nothing more than getting back to the basics.
A few basics to remember:
Be personal when sending emails to your franchisees. Use their names. Plain old blast emails are for other folks, not your franchisees. Most people are sick of generic conversation… continuing to follow-up with no value. Be personal each step of the way.
Follow-up when you say you will. Nothing destroys trust like lack of your word. If you say you'll be back to your franchisees within a certain time frame, BE THERE. NO EXCUSES. If they ask you to call back in a few weeks, get a firm time. And don't miss the call. There are reminders of all sorts to get back with someone. It's never been easier!
Review your notes. What happened on the last call or email? Are your notes accurate and up to date? What was said? What do you need to bring up again? Remember, people have a million things going on each day. You're just one of them. Your notes will help good communication.
Plan for your calls. No matter how short or long the call, know your goal of the call with that person, or your message if it's an email. If it's a quick follow-up, what will make you stand out from the others? Don't become that grey mass of average.
Always ask for help – and TO help. Work together to achieve success.
Bonus: Know what a NUM call is. That's a communication of No Ulterior Motive. It's a good, "How the heck are you doing call?" No underlying message, no lecture – simply a good friendly call to show your appreciation of how good they're doing. Franchisees love that. Everyone loves that.
Franchise Business Review can help you measure the success of your franchisee and employee communications with our franchisee satisfaction surveys and employee engagement surveys. Contact us at [email protected] or 866.397.6680 to learn more.
---
Related Content
The Top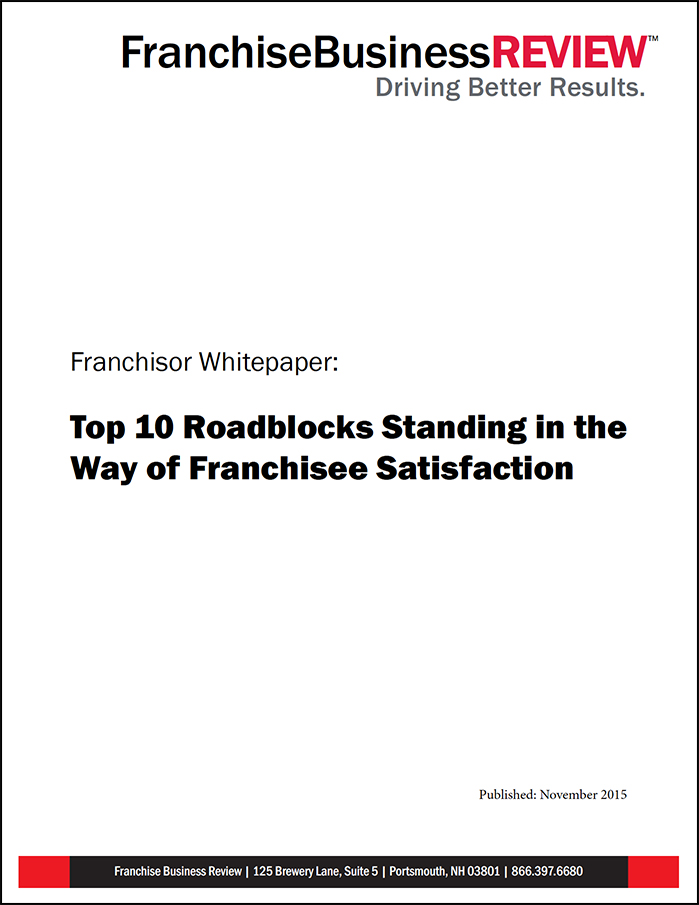 10 Roadblocks Standing in the Way of Franchisee Satisfaction
Research shows that brands with high franchisee satisfaction drastically outperform brands with low satisfaction on every key performance metric. Find out which of these roadblocks are standing in the way of accelerating your brand's growth and profitability. 
Want more like this? Connect with us...